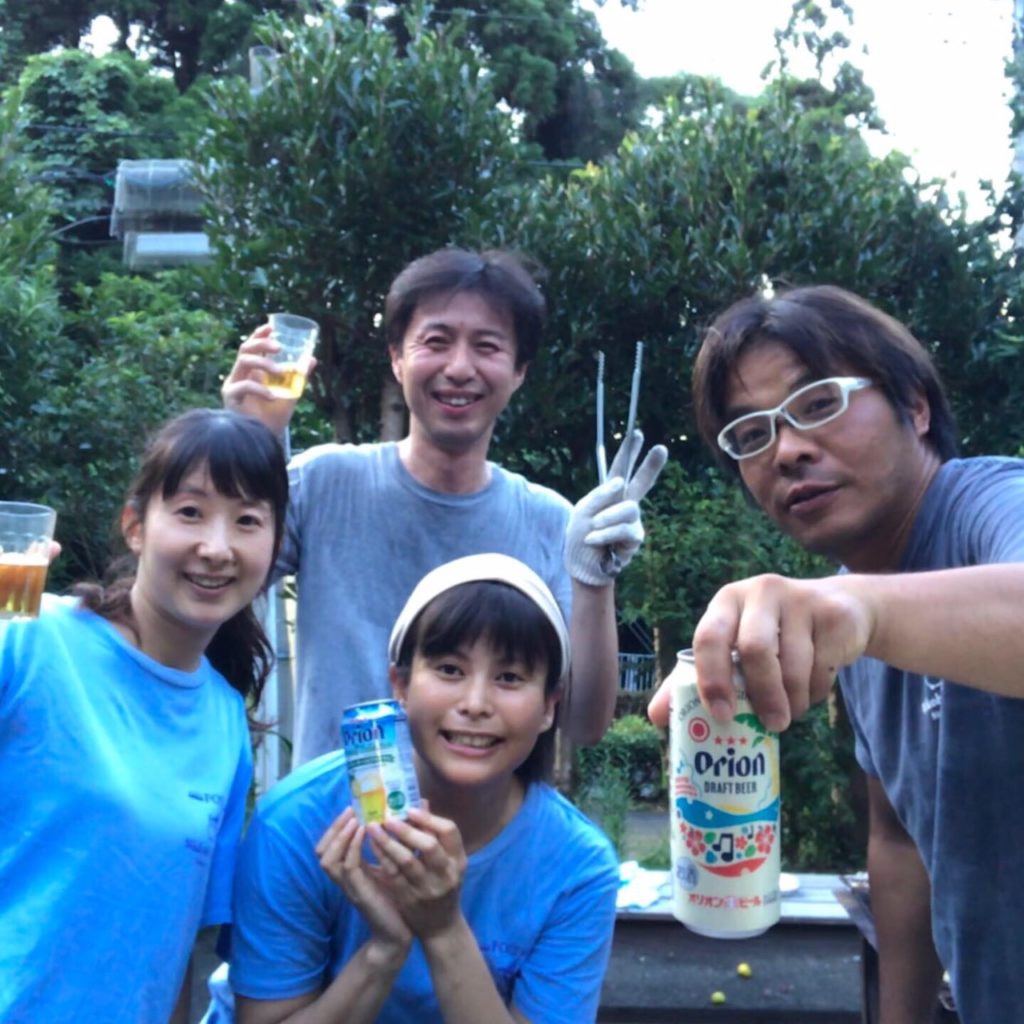 Introduction of Uminowa
Uminowa is located along the Oshima Island circle road and very convenient to go to the diving points and the port of Okata. It has own an air charge room and a lot of rental equipments. Especially, there are a large number of various size wetsuits for kids and adults.
  The house is designed for divers and there are a parking lot, barbecue sets, three shower rooms, a women dressing room, three washing machines, a drying area, a deck area, a preventing rain area and four guest rooms.
  Please come to Uminowa, and enjoy your relax time by doing diving. We are looking forward to seeing you.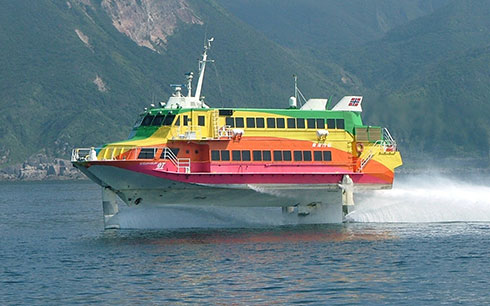 Famous Oshima Island' points introduction
Living life in the fast lane, there are times every now and then, when you wish to escape from it all. Sometimes, all you want is to relax at the beach and blend in with nature. Oshima Island , just 1 hour and 45 minutes away from Tokyo, is just such a place. Oshima Island, one of Tokyo's many islands, is rapidly gaining in popularity.
Must-see spots on Oshima Island
The nature and townscapes of Oshima Island are unique and distinctly different from other places in Japan. Its unique black desert, the numerous camellia trees, the view of Mt. Fuji, the mysterious crater and the over a 100 years old town all are worth seeing. Check out these must-see spots on Oshima Island.
Ura-Sabaku: the black desert on Mount Mihara
Ura-sabaku is famous for being Japan's one and only desert. Yes, you heard that right. Tottori prefecture's famous Tottori Sakyu is not a desert at all as many mistakenly believe, as it merely consists of sand dunes. That said, Ura-sabaku is not a typical desert. In fact, in terms of appearance alone, it can be argued that Tottori Sakyu looks more like a conventional desert.
So what's so great about Ura-Sabaku?
The secret is its landscape which looks remarkably similar to the moon's surface. It's enough to make you forget that you are on Earth, let alone Japan! The vast hills made of charcoal sand would have you believe you are in outer space, expecting to float due to zero gravity. Visitors always return saying the same thing – it's so much better in real life than on pictures! The place has such a unique atmosphere that no image can do it justice!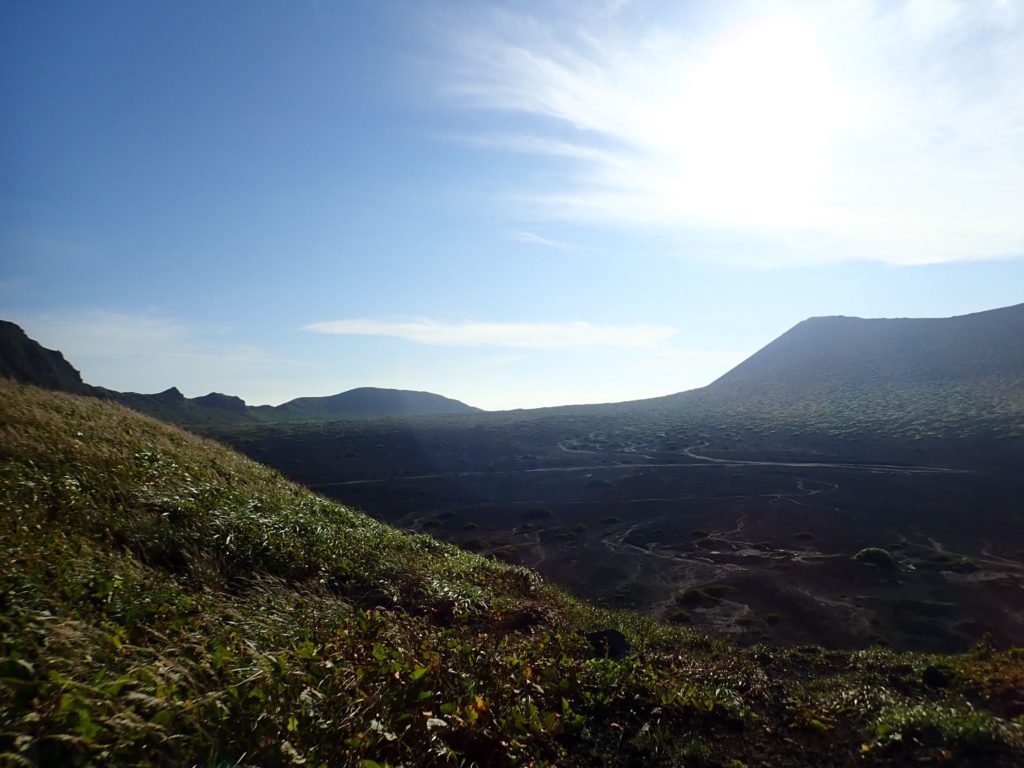 Mt. Mihara and The Crater
Mt. Mihara (Mihara-yama) is an active volcano which erupted last in 1990. Most of the trees being burned by lava the landscape looks desolate but still seeds find their way here and you can observe how nature always tries to grow. When you go up to the top of Mt. Mihara, you can see the crater.
Stratigraphic cross-section (a.k.a Baumkuchen)
When you first catch sight of this stratigraphic cross section, also known as baumkuchen for its resemblance to the famous German cake, you'll be blown away. There are only a few locations like this one in the world that are open to the public as a tourist attraction.
The layers of soil give some insight into the mysteries of nature. Apparently the layering of stacks occured over a period of 20,000 years. The Oshima Baumkuchen can best be seen when driving down the circular road connecting Motomachi Port and Habu-minato Port.